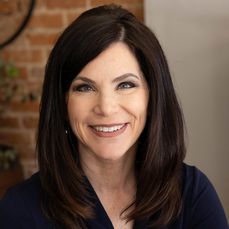 ANGELA N. KING
Mercer County Recorder

Angie King is proud to be your Mercer County Recorder. She was elected in November, 2012 to her first 4 year term. Angie has a strong record of public and community service. She previously served as Celina's 4th Ward City Council member for 11 years. She has been a strong advocate for the deaf and hard of hearing both at the state and national level. By profession, Angie is a licensed Realtor and has been involved in buying, selling, and managing real estate for nearly 25 years. She has been married for 28 years to her husband, Mark. They have two children and one grandchild.
Ms. King holds both a Bachelor of Science and Master of Business Administration degree from Wright State University.  Recorder King is a current board member for West Ohio Community Action Partnership, and previously served the Ohio Speech-Language Pathology and Audiology Board and Ohio Housing Trust Fund Advisory Committee.
Office Hours
Monday: 8:30 a.m. to 4:45 p.m.
Tuesday: 8:30 a.m. to 3:45 p.m.
Wednesday: 8:30 a.m. to 3:45 p.m.
Thursday: 8:30 a.m. to 3:45 p.m.
Friday: 8:30 a.m. to 3:45 p.m.
Contact Us
Mercer County Recorder
101 N. Main Street, Room 203
Celina, Ohio 45822