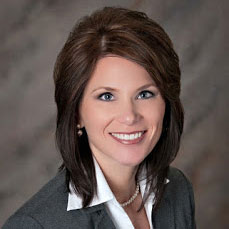 ANGELA N. KING
Mercer County Recorder
March 26, 2020
As a result of Governor DeWine's directive to stay at home and the recent confirmation of Covid-19 in Mercer County the Mercer County Recorder's office will, effective March 30th, implement the following protocol. These recent changes are imperative to the health and welfare of our employees and the professionals who utilize our office.
FILING BY MAIL OR DROP BOX
At this time the Mercer Co. Recorder's office will continue to accept all document filings by U.S. mail, Fed-Ex, & UPS for all document types. In addition, all document filings may be placed in the drop box located in the hallway outside the Recorder's office. Documents left in the drop box will be collected 2 times daily and will be processed upon receipt. Anything received after 2:30pm will be processed the following business day.  The following information is required for the mailing and/or deposit of documents for filing:
 All documents must be in an envelope directed to the Mercer Co. Recorder.
 A telephone number must be included with all documents so we may contact the filer for questions or other necessary information.
 All paperwork must be fully completed including any and all necessary documents to be provided to the Auditor's office for conveyance.
 All checks must be included and made payable in the exact filing fee amount to the necessary department.
 A self-addressed stamped return envelope must accompany all filings.
Failure to comply with any of the above requirements will lead to the filing rejection of submitted documents.
IN PERSON FILING
It is encouraged that Fed-Ex, UPS, US Mail Service, and the office drop box be used if at all possible. In the event that a document must be hand-delivered for filing, documents will be received at the recorder's door; you will not be permitted entrance. You will be asked to wait in the hallway for your document. Should another submitter come while we are recording your document, they too will be asked to wait in the hallway. We ask that you respect the Governor's request for social distancing and give space to others who may also be waiting in the hallway with you.  There is absolutely no access to other parts of our office, including public work stations, abstract books, or the front office during your wait.
TITLE SEARCHES
Title search work can be done by appointment. At this time appointments will be scheduled for 1or 2 hours per day on a 1st come 1st serve basis. Please contact the office for available times and scheduling.
All measures will be employed to process filings within 24-48 hours.  Due to the extraordinary circumstances, please understand this may not be possible. Also, please note that we will be operating with limited staff, therefore, it will not be possible for us to maintain the abstract books during this time.  Please check the website for document filing status. We appreciate your understanding and patience during this time.
Sincerely,
Angie King
Mercer Co. Recorder
About the Recorder's Office
In Ohio, it is the County Recorder who has the important and indispensable task of keeping the vital records pertaining to ownership in real estate (land) and to all encumbrances or liens upon it.
Without the work of the County Recorder in recording, safekeeping, and organizing all documents in a competent and logical manner, it would be nearly impossible to purchase land and be assured of a clear title or to lend money with land as security.