Thrive: A New Way to Work
Sometimes, the trick to moving forward in your career is a question of finding the best way to gain traction. We can help with that.
Through the  Mercer County Job & Family Services, the Thrive program provides an array of services targeted toward young adults who need additional financial assistance to move forward at the start of their adult careers. 
Currently, the program is actively seeking applicants who qualify.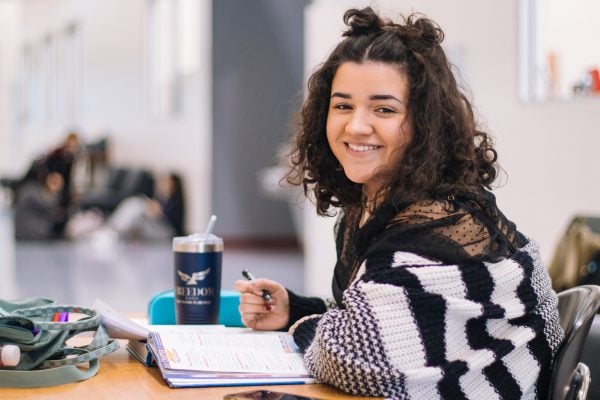 Who is eligible for Thrive?
In general, Thrive provides supportive services to 14- to 24-year-old young adults who are residents of Mercer county.
How much financial assistance can someone receive through the program?
It depends. In general, funds can be used to help program participants find employment, gain new skills via education, pay for transportation, gain work experience and explore new career opportunities. 
Through our interview and discovery process, Thrive is able to tailor supportive services to each applicant's needs.
What does Thrive pay for?
The Ohio Department of Job and Family Services has provided a list of examples where financial assistance provided via Thrive has been previously used to help program participants.
Paid and unpaid work experiences

Career coaching 

Education and career training 

Tutoring 

Preparing for college or work credential training 

Supportive services, including transportation, child care, housing, uniforms and work-related tools 

Help starting a business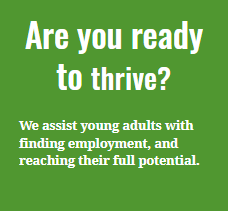 Help with budgeting 

High school equivalency training 

Counseling 

Mentoring 

Leadership development 
If there's something outside of the above examples that would help applicants advance their careers, Thrive encourages them to reach out to our personal advocates to start a more substantial discussion.
How does someone apply?
Those interested can either reach out to us directly, or they can fill out the form below. Any information submitted will be delivered to one of our THRIVE specialists to gauge eligibility and get you started.
Thrive Specialists:
Jodie Fischbach: Thrive Personal Advocate
Text 419-790-0742 Call 419-586-6409 option 5 then 2 or email [email protected]
If you're looking for more detailed information about THRIVE. You can download the state's fact sheet on the program, or go to https://jfs.ohio.gov/owd/CCMEP/FAQ/
THRIVE Office Hours
Monday: 8:00 a.m. to 4:00 p.m.
Tuesday: 8:00 a.m. to 4:00 p.m.
Wednesday: 8:00 a.m. to 4:00 p.m.
Thursday: 8:00 a.m. to 4:00 p.m.
Friday:  CLOSED
Day Before a Holiday: 8:00 a.m. to 3:00 p.m.
After Business Hours: To report child abuse or neglect, of for an emergency contact with Adult Protective Services, call (419) 586-7724 (Sheriff's Department)
Contact THRIVE
Mercer County Ohio Means Jobs Office 220 W Livingston Street / 2nd Floor Celina, Ohio 45822