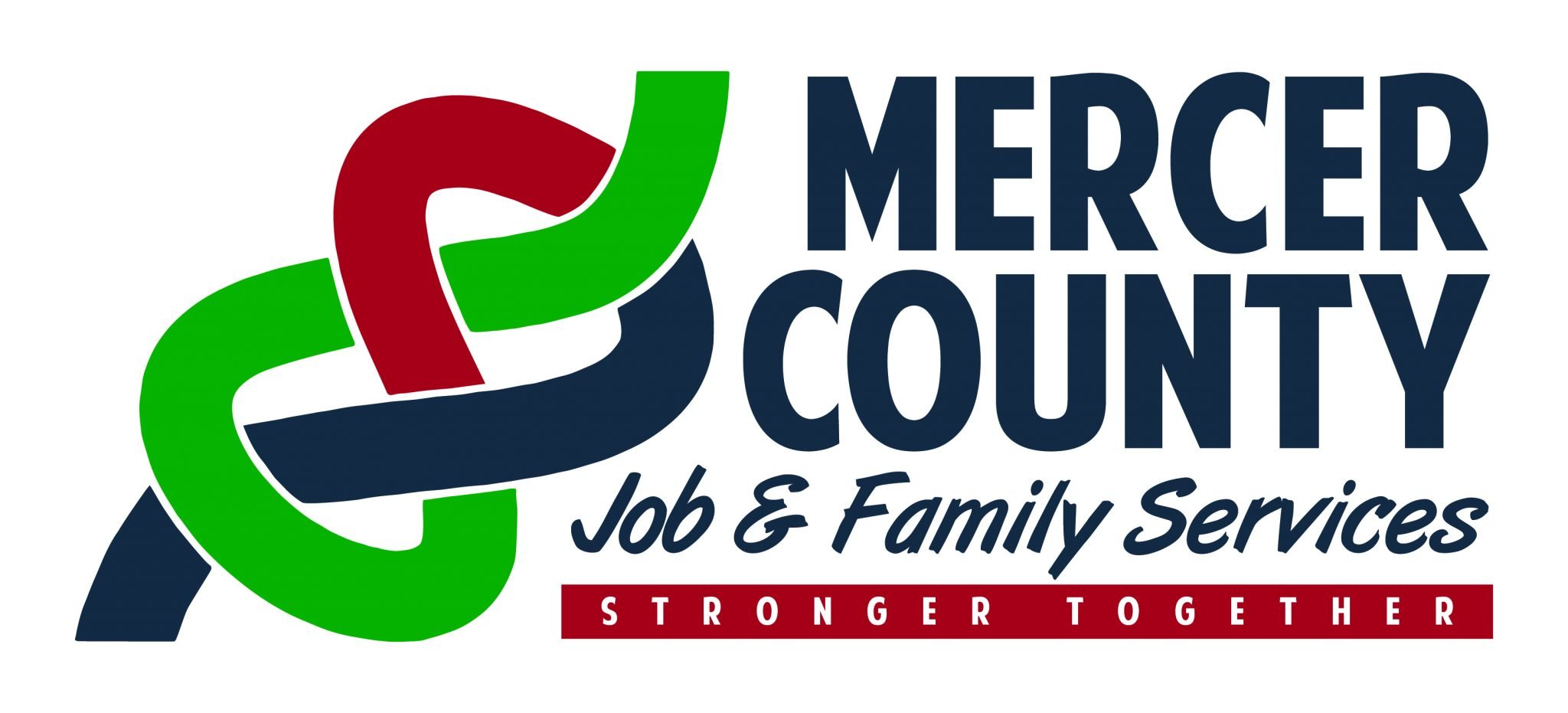 ANGELA NICKELL
Job & Family Services Director
Giving Mercer County Families a helping hand in fulfilling their potential.
We are happy to announce we now have a drive through drop box available 24 hours a day, 7 days a week. All documents placed in the drop box will be date stamped for the next business day and the drop box is checked once daily at the beginning of the business day. The drop box is located in the alley behind the Central Services Building.
Mercer County JFS
Best Foot Forward & School Spirit Clothing Packs
Mercer County residents with a child(ren) enrolled in K through 12th grade for the 2022-2023 school year & are between the ages of 5 to 18 may be eligible for a $100 voucher to a local shoe store & school spirit clothing pack valued at $100 (Per child)
Income eligibility is at or below 200% FPL
Household of 2      $3052
Household of 3      $3839
Household of 4      $4625
Household of 5      $5412
Household of 6      $6199
Once you are approved you will receive a letter in the mail.
This letter will have the following important information.
QR code/link & individual codes to purchase your spirit clothing pack
The dates can pick up your spirit clothing pack from Job & Family
The dates you can shop for you shoes at the store
Applications will be accepted May 9, 2022 through May 27, 2022
Funds are LIMITED and applications will be denied when funds are exhausted
Mercer County Job and Family Services
220 W Livingston Street, Suite 10, Celina OH 45822
FAX: 419.586.5643
567-510-4379 – Mandee Slavik for questions
Visit the Mercer County Job and Family Services Website to print an application or pick one up at the JFS office:
https://www.mercercountyohio.org/county-services/job-family-services/
What is PRC?
Read the Mercer County Job and Family Services PRC Fact Sheet to learn more about the Prevention, Retention and Contingency Services designed to serve eligible Mercer County Families by encouraging families to attain and retain employment, prevent dependency and promote family stability.
THRIVE

Assistance is available for young adults 14 to 24 years old with finding employment, furthering your education, transportation, gaining valuable work experience, exploring new opportunities and reaching your full potential. Learn more
Office Hours
Monday: 8:00 a.m. to 4:30 p.m.
Tuesday: 8:00 a.m. to 4:00 p.m.
Wednesday: 8:00 a.m. to 4:30 p.m.
Thursday: 8:00 a.m. to 4:00 p.m.
Friday: 8:00 a.m. to 3:00 p.m.
(Later appointments may be scheduled as necessary)
Day Before a Holiday: 8:00 a.m. to 3:00 p.m.
After Business Hours: To report child abuse or neglect, of for an emergency contact with Adult Protective Services, call (419) 586-7724 (Sheriff's Department)
Contact Us
Mercer County Job & Family Services
220 W Livingston St, Suite 10
Celina, OH 45822
(419) 586-5106
(800) 837-4511 Toll Free